Lagu Pilihan
Video Pilihan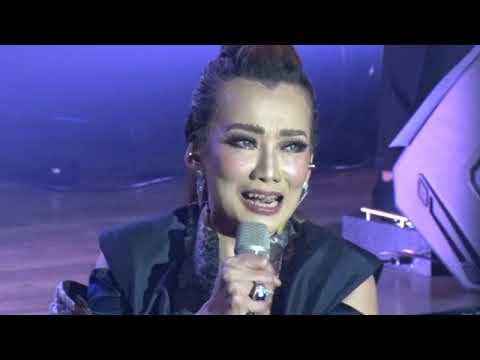 A Musical Journey of Reza Artamevia - Titan Center Bintaro
Afgan Akan Sepanggung Dengan Nick Jonas Di MTV Spotlight
Penyanyi Afgan didaulat sebagai salah satu penampil dalam MTV Spotlight di Hyperplay, festival musik dan esports pertama di Asia Tenggara.
Pertunjukan kolaborasi MTV dan Riot Games itu akan berlangsung di Singapore Indoor Stadium pada 4 dan 5 Agustus 2018.
"SINGAPORE, i'm coming for you on August 5th! I'm so excited to be able to perform alongside these amazing line ups," tulis Afgan dalam akun Instagram-nya, seperti dikutip Kompas.com, Kamis (2/8/2018).
Selain dengan Nick Jonas, pelantun "Terima Kasih Cinta" itu juga bakal tampil satu panggung dengan mantan personel 2NE1, rapper CL, penyanyi AS Alessia Cara, band rock Slot Machine, serta artis lokal Singapura The Sam Willows.
"Thank you @mtvasia for this massive opportunity! Couldn't be more appreciative & grateful. And to all my Singaporean fans, mark your calendar & make sure you get them tickets. I will see you very soon. ????????#mtvasia #hyperplay #singaporeindoorstadium," tulis Afgan lagi.
Selain pertunjukan musik, Hyperplay akan menampilkan turnamen game League of Legends yang tim nasional dari 10 negara Asia Tenggara.
Mereka akan bertanding selama dua hari, di mana tim yang menang akan mendapatkan gelar juara ASEAN.
Sumber : https://entertainment.kompas.com/read/2018/08/02/085118210/afgan-akan-sepanggung-dengan-nick-jonas-di-mtv-spotlight