Lagu Pilihan
Video Pilihan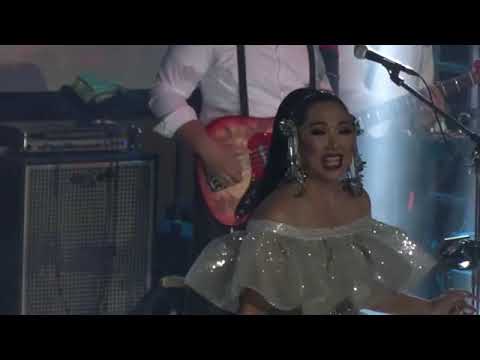 An Intimate Night with Titi DJ feat Bams - Titan Center Bintaro
Karir Maria Priscilia
Berikut adalah Karir dan prestasi dari Maria Priscilia yang merupakan jebolan dari Indonesian Idol 2006

PRESTASI
-Indonesian Idol 5th finalist 2006
-2nd Runner Up International Panasonic Singing Contests (Tokyo,Japan)
-Runner Up International Pioneer Singing Festival (Jakarta, Indonesia)
-Dan lain-lain
PENGALAMAN ON AIR
-Host This is Your Time JAK TV
-Host Sentuhan Kasih Kristen GlobaL TV
-Host Dapur Selebriti - TVRI
-Host Buka Mata
-Host Video Hits 1 (VH1)- RCTI, MNC MUSIC CHANNEL
-Brand Ambassador TJE FUK Cosmetic
-TVC Majalah Bisnis TRUST
-Home Band Orange Juice Show (B Channel)
PENGALAMAN OFF AIR
-Ulang tahun Presiden Republik Indonesia ke 5 MEGAWATI SOEKARNO PUTRI (Jakarta)
-Konser Maria Idol with L.A Light event (Kupang)
-Event TimorLeste,DiLi Community (Melbourne, AustraLia).
-Telkomsel Hybrid, Launching.
-Blackberry With Telkomsel, Launching.
-BII Platinum Card, Launching Party (Surabaya)
-Natal Nasional BII (Jakarta)
-HUT 51 Polda Kalimantan Timur
-TabunganKu" Bank Indonesia, Launching.
-Natal Nasional beserta Presiden RI, Bapak Susilo Bambang Yudhoyono Jakarta 2012.
-Imlek 'Lotus Festival' Exclusive Contract with Mall Ciputra Jakarta 2014.
-PINK RIBBON CAMPAIGN & 21st Mall Ciputra Anniversary's Event 2014
-Telkomsel Gathering Party se Kalimantan April 2014
-HAKKA Association Gathering (Darwin-Australia) April 2014
Dan Event-event lain di seluruh Indonesia
CD ALBUM & RECORD
-The Idols - Compilation Album "" Dia " 2010 By Disc Tara
-A Tribute Tony Koeswoyo – Compilation Album 12 Finalist Idol 2006 " "Aku Kembali " By Sony BMG
-Nilai sendiri Cintaku - Solo Album – by Nada Utama Record
-Cinta Selembut Sutra – OST Cinta Selembut Sutra (Singapore) by Musica
-Sungguh Cinta – OST Rio anak Srigala by Chossy Pratama
-Aku BerMazmur – Compilation Religion Song
-Ambon SaiLBanDa Compilation Album "2010"
-Jingle iklan Partai GERINDRA (Pemilihan Capres) Bpk Prabowo-2014