Lagu Pilihan
Video Pilihan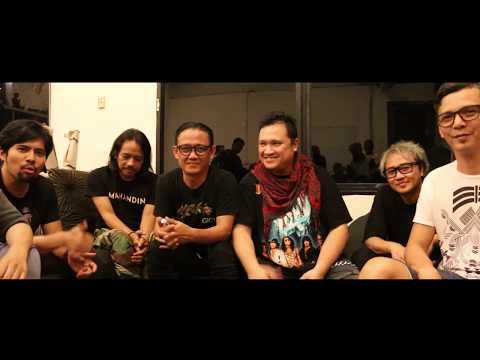 HIGHLIGHT Konser GIGI Reunion - 27 Sept 2018 - THE PALLAS
Camila Cabello Borong Piala, Ini Daftar Pemenang MTV VMA 2018
MTV Video Music Awards 2018 berlangsung di Radio City Hall, New York City, Amerika Serikat pada Senin, 20 Agustus 2018 waktu setempat.
Dalam acara tersebut, Camila Cabello mendapat kemenangan besar karena menjadi juara dalam kategori Video of the Year dengan lagu 'Havana' sekaligus Artist of the Year.
Sedangkan, meskipun tak menang dalam kategori Video of the Year, tapi video klip dari 'This is America' yang begitu mencuri perhatian ketika diluncurkan, berhasil menang dalam beberapa kategori, salah satunya adalah Best Video with a Message.
Siapa saja pemenang dalam ajang tersebut? Simak daftarnya di sini!
Video of the Year: Camila Cabello - 'Havana' (feat. Young Thug)
Artist of the Year: Camila Cabello
Song of the Year: Post Malone - 'rockstar' (feat. 21 Savage)
Best New Artist: Cardi B
Best Collaboration: Jennifer Lopez - 'Dinero' (feat. DJ Khaled & Cardi B)
Best Pop Video: Ariana Grande - 'No Tears Left to Cry'
Best Hip Hop Video: Nicki Minaj - 'Chun-Li'
Best Dance Video: Avicii - 'Lonely Together' (feat. Rita Ora)
Best Latin Video: J Balvin - 'Mi Gente' (feat. Willy William)
Best Rock Video: Imagine Dragons - 'Whatever It Takes'
Video with a Message: Childish Gambino - 'This is America'
Best Cinematography: The Carters - 'APES**T'
Best Direction: Childish Gambino - 'This is America'
Best Art Direction: The Carters - 'APES**T'
Best Visual Effects: Kendrick Lamar & SZA - 'All the Stars'
Best Choreography: Childish Gambino - 'This is America'
Best Editing: N.E.R.D - 'Lemon' (feat. Rihanna)
Push Artist of the Yar: Hayley Kiyoko
Song of Summer: Cardi B, Bad Bunny, J Balvin - 'I Like It'

Sumber : https://hot.detik.com/music/d-4176028/camila-cabello-borong-piala-ini-daftar-pemenang-mtv-vma-2018